Are you looking forward to remodeling your kitchen?
Are you struggling to find out the best kitchen countertop?
What do you think about buying butcher block countertops?
When it comes to remodeling your kitchen, the first thing you have to be most significant about is the kitchen countertop. There are various options from which you can select your kitchen countertops. The one kitchen countertop that is most recommended to bring to your kitchen is the butcher block countertop.
When you buy something new for the kitchen or general, you have certain doubts regarding the product, and that's normal. Therefore, in this article, we will address all the questions that you may have or should have related to butcher block countertops.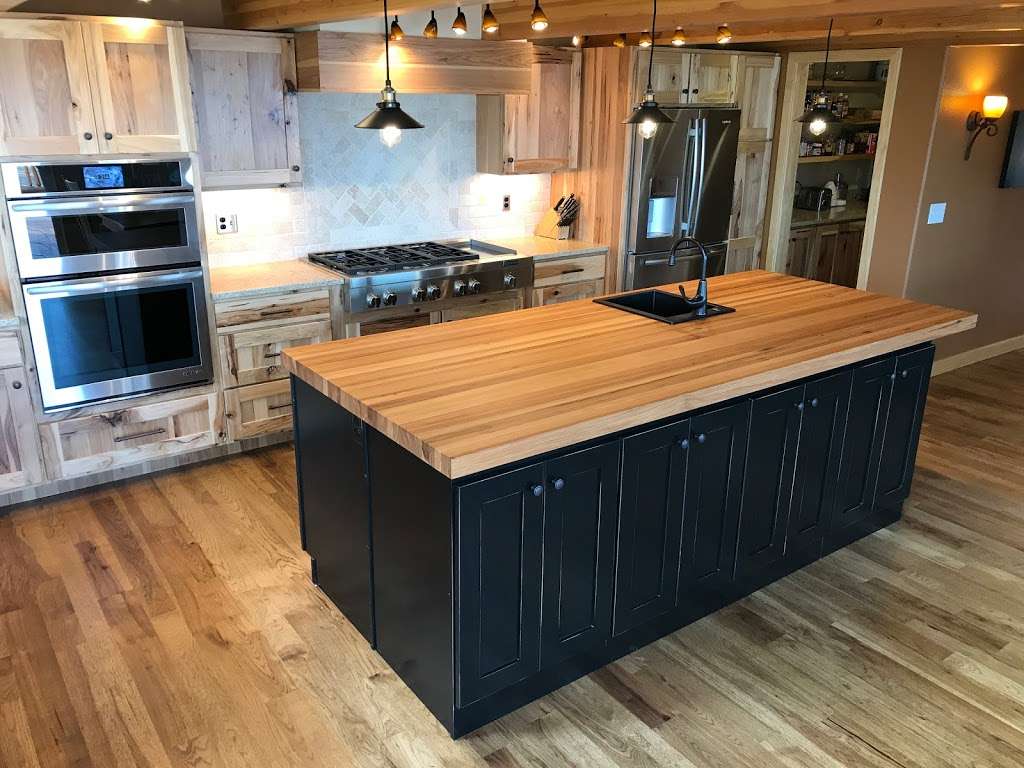 What are the Types of Butcher Block Countertops?
Yes, there are two different types of Butcher Block Countertops.
End Grain: The end grain is where the ends of the wood fibers are exposed. Features of end grain include:
It lasts longer

Generally wears better

It is more expensive
Edge Grain: The edge grain, as the name suggests, the counter's surface is made of the side edges of the wood. In this, marks will be very easily visible.
For maximum security and durability of the countertop, all wood countertops are manufactured with water-resistant glue.
Do we have to Provide Maintenance to Butcher Block Countertops?
Yes, like other kitchen accessories and appliances, this countertop requires maintenance.
However, cost-effective Butcher Block Countertopsrequire high maintenance in comparison to the other countertops.To maintain the beauty of your kitchen, treat the surface of butcher block countertops with mineral oil and sandpaper. Mineral oil is used to maintain the quality of natural wood, and sandpaper is used to sand down and fill in the scratches that have occurred by now.
Depending upon the type of countertop, you'll have to do the required, but you'll have to do the re-treating on an average of once a year. These countertops can survive for a long time and in pretty good condition with proper care and maintenance.
How Much Do They Cost?
The cost of butcher block countertops varies from company to company between $500 – $1000. The final price of the butcher block countertop also depends on the customization options and multiple factors, such as:
The thickness and square foot

Species of the type of wood

Options of edge detail chosen

Finished or Unfinished details

Custom cuts
These options of choice and their prices vary from company to company. Usually, the customers prefer to buy this countertop because it is in their range of budget.
Is There any Durability of Butcher Block Countertops?
Yes, butcher block countertops are highly durable. If the countertops are provided with proper care and maintenance, they can survive for more than 20 years.
Butcher Block Countertops are used in the kitchen for daily purposes; that is why these countertops' material used information is of high quality and is durable. This is the reason why butcher block counters are the favorite of the homeowners.
Why Should We Choose Butcher Block Countertops Over Other Countertops?
Primarily Butcher Block Countertops are durableand are known to last long with proper care and maintenance. Secondly, these countertops are cost-effective. If there is any damage or a small scratch on your countertop, it is cheap to repair them. Also, it is easy to install butcher block countertops.
Conclusion
These are some questions that every buyer asks before buying butcher block countertops. If you, too, have such questions and want to buy butcher block countertops online from a reliable place, The Furniture Phoenix is the site for you.